About Us
We are one of the leading importers, manufacturer, wholesalers and distributor dealing into machines and raw materials for personalised gifts, awards, trophies, mementos, etc. Established in the year 1988, we have our presence in Eastern and Southern India. We thrive to build a strong relationship with our valued clients and customers by delivering high quality products, constant innovation, wide variety of products and on time delivery.
We are a one stop solution for all your customized and personalized gifting requirements.
We held our head high and foot strong in the industry, with a team of highly professional, experienced and passionate employees who are readily available to support our clients.
Our Values
Deliver Quality
Innovation and Client Value creation
Integrity and Transparency
Respect for Individuals and Teamwork
Our Motto
In the world of high-class technology, we work together and grow together.
We Specialize in: -
Heat Press Machine, ,Sublimation Mugs & Bottles, Sublimation Blanks
Mobile Cover Printing Machine, Badge Making Machine
Laser Engraving Machine, Fiber Marking Machine, Cutting Plotters
Personalized and Promotional Gifts,Corporate Gifts, Mementos, 3D Crystals
Consumable Products & Raw Materials
Product Range
Trophies & Awards: Looking for trophies and awards that stand out of the crowd then look no further. We have got a wide range of trophies to suit specific business /sports/education/arts just to add that personalized touch for the occasion. Trophies not only come in different sizes, but they also come in variety of materials like metals, etc for that extra bit of sophistication that you always wanted.
Souvenirs & Mementos: Looking for that exquisite souvenir or memento to serve as a special token of remembrance, then come to us. We have a large selection of souvenirs and mementos that can be customized to add a distinctly personalized touch.
Corporate/Individual Personalized Gift Items: Whether you are corporate who wants to send personalized gift items to your customers/employees/suppliers or an individual who wants to send a personalized gift item to that someone special, we have got a plethora of options to serve your needs. Whats more, you can even get a totally new product designed specifically for yourself.
We offer Heat Press Machine, Sublimation Ink, Sublimation Paper, Sublimation Glass, Sublimation Stone, Sublimation MDF, Sublimation Hard Board and many more.
"We are dealing only in bulk order quantity"


PROJECTS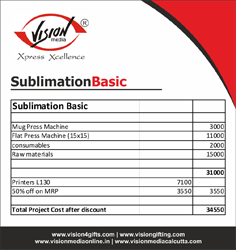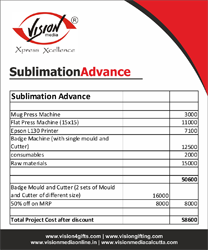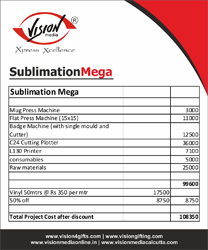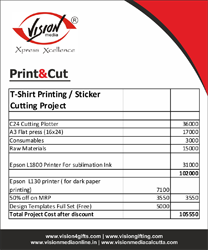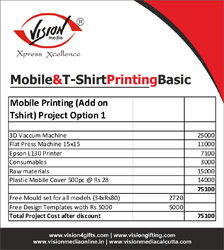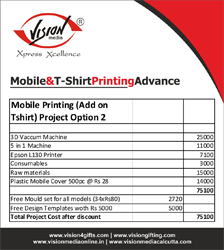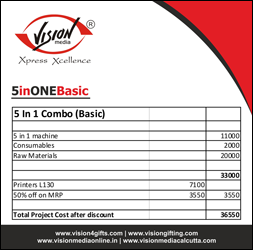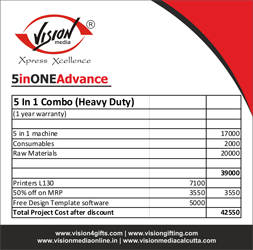 Download Our Brochure


Read More